Coastal Bliss, forest Luxury.
2 and 3-bedroom apartments from R2,345 million.
Husk has been designed around the beautiful green landscape that allows you to revitalise your senses and delight in nature's finest offerings. Perched atop a hill and connected to a natural conservancy, Husk is embedded within Zululami Luxury Coastal Estate. Brought to you by Collins Residential, these 2 and 3-bedroom modern apartments evoke moods of serenity and natural bliss within an environment that celebrates nature and an authentic, sustainable, grounded lifestyle. Priced from R2,345 million discover a lifestyle that has an intrinsic appreciation for all things design.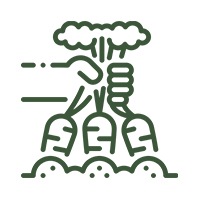 Beach and sports pavilion
With over 50% of the site housing the Starrwood Conservancy,
Husk enjoys both expansive forest views and the ocean horizon from its lofty location.
VALLEYS TO THE LEFT. CALM SEAS TO THE RIGHT.
TREETOPS ABOVE. NATURE ALL AROUND.
Tyler Smith
tyler@zululamiestate.co.za
072 822 8589
Matthew Smith
matthew@zululamiestate.co.za
076 578 5163
Donald Manda
donald@zululamiestate.co.za
078 061 3081